Traveling internationally with your kids is one of the best things you can do for them. We travel overseas often and each time I see my children grow and learn in ways that they never do on their regular schedule, at home.
Seeing new destinations and experiencing new cultures gives them so much to think about and so much for us to discuss and bond over. Here are my top 10 tips, from what I have learned, for traveling internationally with kids:
1. Plan your trip together as a family:
It is always good to ask yourself whether there is a particular destination at the top of your travel wish list. Our planning process usually starts with a list of destinations that my husband and I would like to visit – both new places or places we'd like to return to with the kids.
As the kids are getting older we also like to get them involved in this process as this really increases their excitement and cooperation whilst traveling which means less whining. Once we have picked a destination we watch videos and read books about it to get excited.
2. Check passports:
Do not make the mistake of checking your passports just a few days before you travel. Trust me, I have been there and found out the hard way! Always check WAY in advance and make sure that all passports are valid for 6 months BEYOND your travel dates.
3. Global Entry:
If you are traveling into or out of any of these airports on a regular basis I highly recommend enrolling the whole family in Global Entry.
On our recent return into Los Angeles International Airport, from Europe at Christmas, we were through passport control and immigration and into the baggage claim area within 20 minutes of disembarking when hundreds (I kid you not) of people were standing in horrific, long lines that weren't even moving, waiting to get through. This is terrible when you are traveling alone but a million times worse when you have tired, cranky jet-lagged kids in tow.
4. Always pack the following:
Wipes, toilet paper (just in case) and hand sanitizer as well as any run of the mill meds your kids might need (tylenol, benadryl, cough medicine etc.).
Use packing cubes to organize and separate your kid's clothes and yours. This will revolutionize the way you pack and you will never look back. Trust me! On a recent trip to Scotland, where we were changing hotels every couple of days, packing cubes literally saved my sanity!
Also, pack your kids a favorite stuffed animal, a blanket or a water bottle — anything that will ground them and remind them of home, even on the other side of the world.
Lastly, traveling with kids takes a lot of patience, so remember to pack yours. It's well worth it, because nothing is as rewarding.
5. Prepare for long flights: 
Long flights can be difficult for anyone but can be especially trying for young children. When my children were toddlers, I used to wrap a bunch of small toys for them and when they started to get restless I would hand them one to unwrap and keep them occupied.
Now that they are older I bring a couple of new books or magazines to keep them busy and portable electronic devices with good quality headphones for watching movies and playing games.
It is also a good idea to arm yourself with some healthy snacks, as kids always seem to get hungry when traveling, and a change of clothes (for all of you) in case of any spills or accidents.
Lastly, I highly recommend a comfortable travel pillow so your kids can sleep. I find that the huzi infinity pillow is a life saver and nice and cozy for kids as it can be used in so many different ways.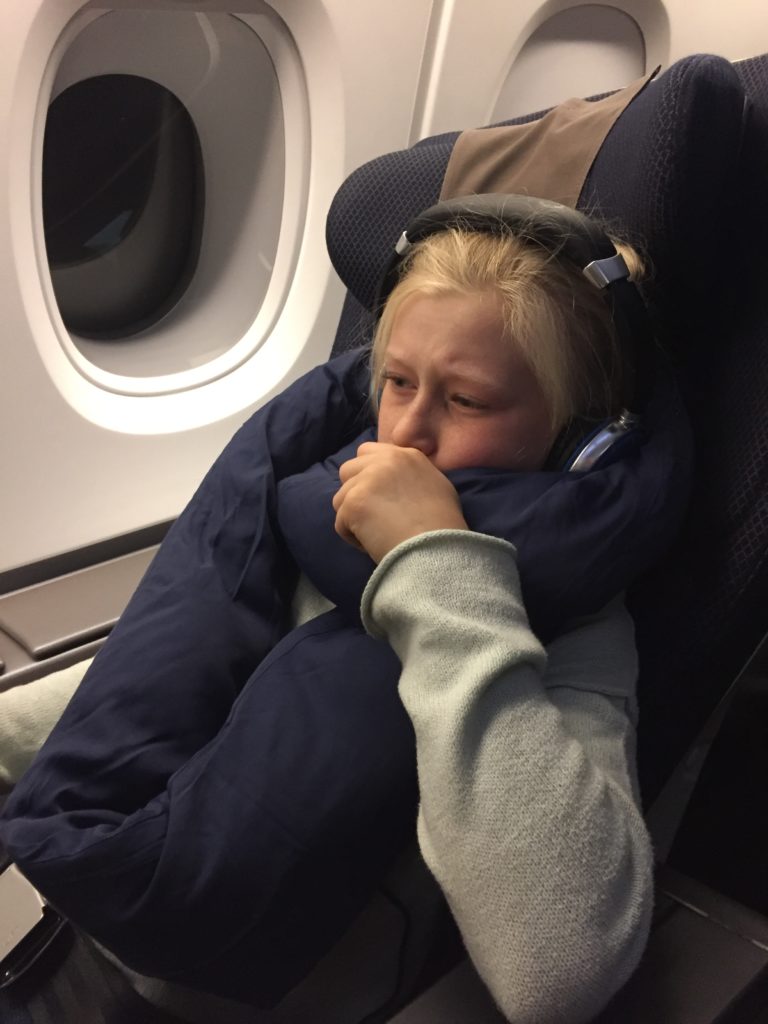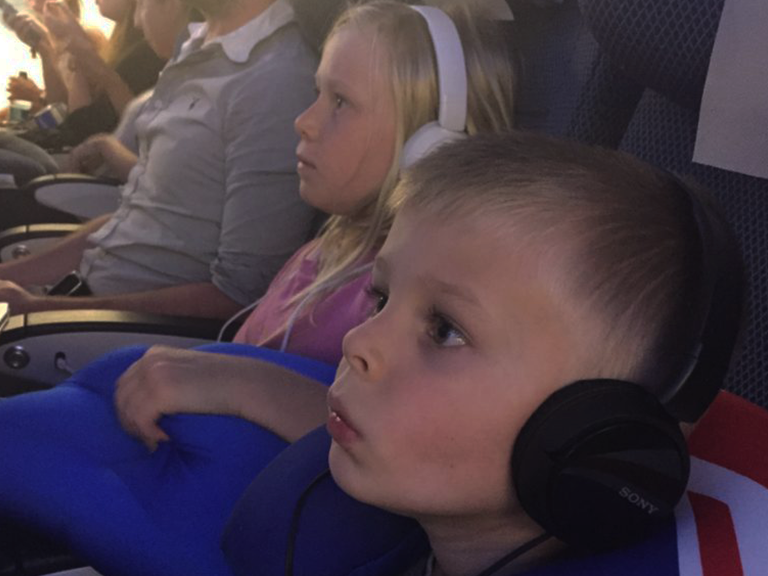 6. Teach them a few words in the local language:
Kids love learning new words and you can all easily learn the local words for "hello", "goodbye" and "thank you", before you travel. Your children will want to try them out everywhere they go and it will bring more excitement and appreciation to their journey.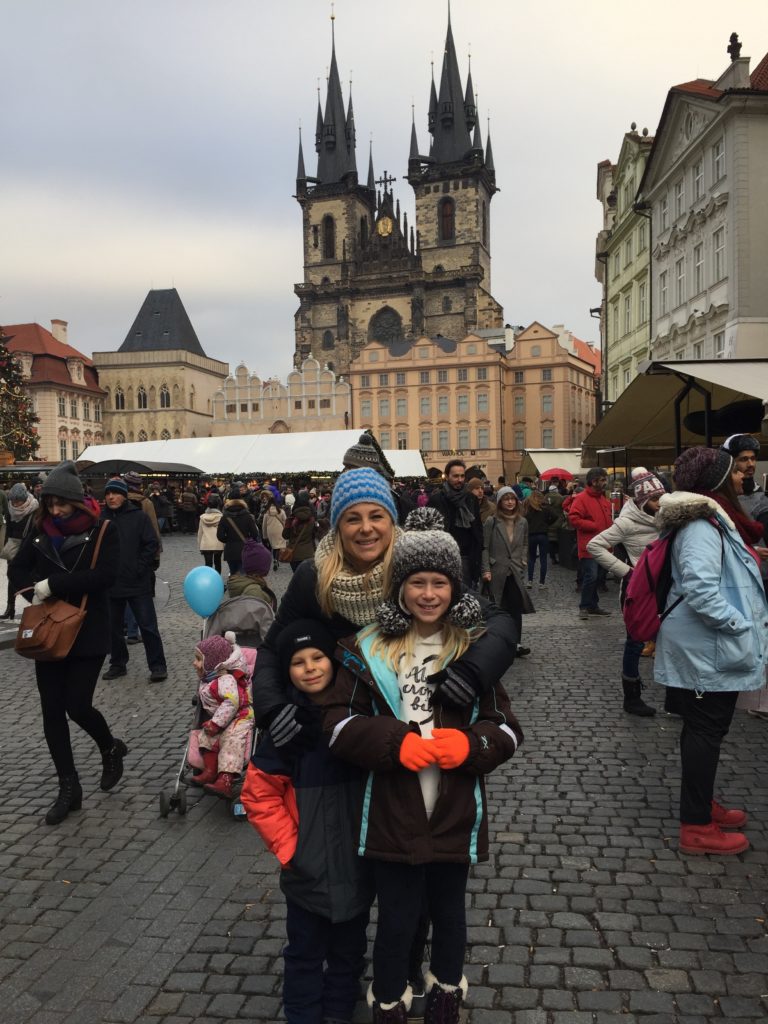 7. Transfers: 
Be sure to pre-book your transportation from the airport you are arriving at to your accommodation. We always arrange transportation ahead of time because when arriving with exhausted kids, after a long overnight flight, the last thing you want to do is wait for a taxi/uber/bus/train/shuttle.
Also, if your children require car seats and you won't be traveling with them, you can pre-arrange for them to be provided by the car company.
8. Use Local Tour Guides:
Traveling can be so unpredictable and I love that. Relax, go with the flow and don't plan too much in one day but just enough to see the wonder and excitement in your children's eyes.
Sightseeing on your own, with a guidebook, is fine but it is amazing how much you can learn from a local guide who wants to share stories about his or her home with you. I have access to phenomenal experiences and guides worldwide who will engage your kids in the sights of a city and can bring historical attractions to life.
Some of our most memorable, international family travel experiences have taken place in the company of a local guide who took both ours and our children's interests into consideration to create highly customized unique tours tailored just for us.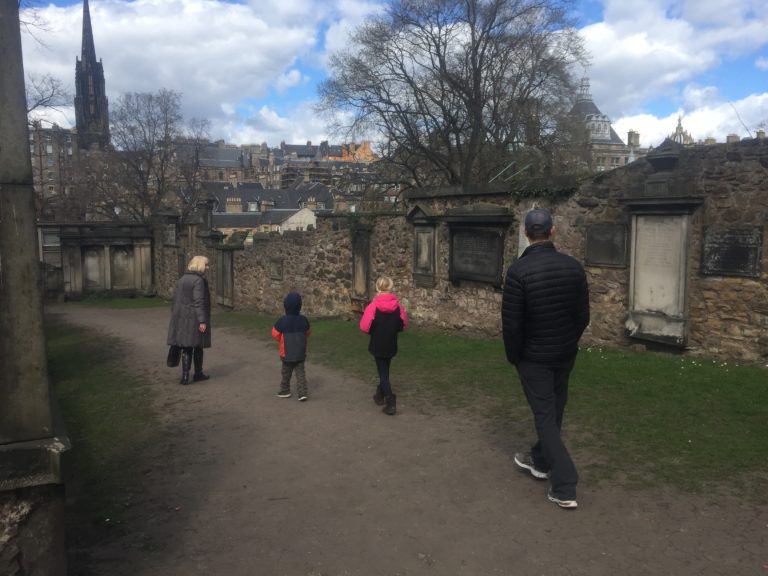 9. Sleep and food: 
These are the key to all kids' happiness, anywhere in the world – Keep them well-fed and well-rested, and everything else will fall into place. Pick and choose late nights carefully. Build your schedule around your children. Don't be too ambitious and pack the days full. Leave lots of downtime. And always have snacks on hand for times when the next meal is nowhere in sight.
10. Journal:
We always try and have our kids record daily memories of their trip in a travel journal. Journals are an excellent way to encourage kids to contemplate what they have seen and done on their holidays.
They become treasured mementos of family travels that go right into their "memory" boxes, when we get home. They often pull them out years later and reminisce. THIS IS SO GREAT.

Jessica Hart
Founder
Jessica is luxury Travel Advisor based in California. She is a Mother and experienced traveler who is passionate about curating travel experiences for adventure-seekers who want to explore the world in style. Read what it's like to work with Jess.